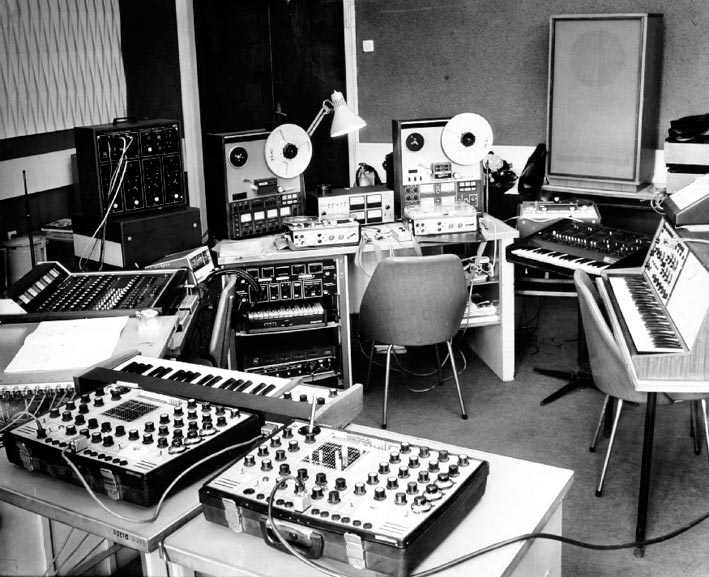 Experimental Music Cultures in Central and Eastern Europe
SOUND EXCHANGE embarks on the search for the roots and present-day experimental music culture in Central and Eastern Europe, which has a lively internationally linked scene of musicians, artists and festivals. Local traditions and their protagonists have, however, partially been consigned to oblivion since the fall of the Iron Curtain in 1989. SOUND EXCHANGE wants to ensure that these traditions can be heard again and to link them to current developments in local music scenes.
Between November 2011 and November 2012, SOUND EXCHANGE DAYS will take place that are connected to local festivals in seven cities – Krakow, Bratislava, Tallinn, Vilnius, Budapest, Riga and Prague – with concerts, performances, workshops and a wandering exhibition on the experimental music scene in Central and Eastern Europe. Together with the co-curators on site, country-specific programmes were developed on topics such as electronic sound experiments, Dadaist happenings and New Wave, Minimal Music, Fluxus, Experimental Electro-Acoustic Music, Graphic Notations and Real-Time Improvisation. All programmes are presented in a bilateral exchange and in cooperation with local music festivals. SOUND EXCHANGE FESTIVAL CHEMNITZ will close the project in November 2012, and will bring together the programme modules from all participating countries in a five-day festival.
PROJECT START 11th november 2011
SOUND EXCHANGE DAY KRAKÓW
In close collaboration with the Goethe-Institut Krakow and the Audio Art Festival Krakow, SOUND EXCHANGE DAY KRAKÓW kicks off the entire project. Outstanding representatives of Poland's and Slovakia's experimental music culture will be presented. The Audio Art Festival will also be launched on the same day.
The SOUND EXCHANGE DAY KRAKÓW starts with the opening of the exhibition "Experimental Music in Central and Eastern Europe" at the Goethe-Institut Krakow. Within this framework, the results of the "transcode – Time Inventor's Cabinet" workshop under Gívan Belá from Bratislava will also be presented along with music students and interested persons from Krakow.
The concert evening at the Bunkier Sztuki starts with a special project dedicated to Milan Adamciak, the legendary pioneer of experimental music in Slovakia. For "TRANSmusic (VARIATIONS)", the ten-person Mi-65 ensemble formed especially for the occasion interprets graphic notations by Milan Adamciak together with musicians from Latvia, Lithuania, Slovakia and five young musicians from Krakow under the direction of Slovak composer and musician Daniel Matej.
At the centre of the second part of the evening is Poland's experimental electro-acoustic music. This will be represented in the form of a performance of the renowned composition "Synthistory" by Boguslaw Schaeffer from 1973. The following performance by the young musician and composer Lukasz Szalankiewicz consciously focuses on the tradition of electro-acoustic music in Poland.